Tustin Pharmacy
Prescriptions, US Postal Station, Greeting Cards.
Mobile Refills
Refill your prescriptions on the go. My GNP app provides a solution for refilling your prescriptions from your mobile phone.
A full line of
OTC Medications
For every need including supplements.
US Postal Service
Avoid the long lines at the USPS Offices, we offer all national USPS services, and
are often open on holidays when the USPS is closed.
Greeting Cards
Beautiful cards for all your family and upcoming occasions.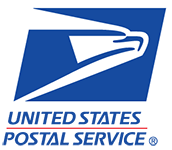 Tustin Pharmacy - Your Family Wellness Partner
Medication Synchronization (Med Sync)
Five Nutrition Myths Debunked If you're trying to eat healthier, you've probably scoured the internet for tips. The problem is, there are so many nutrition myths out there. At best, they'll tell you to restrict foods unnecessarily; at worst, they'll recommend diets that are straight-up unhealthy. Here are some top nutrition myths to be wary of and what to do instead. 1. Myth: Carbs lead to weight gain. Fact: Carbs are our body's main source of energy, and they're found in nutritious foods like fruits, vegetables, whole grains and legumes….