Now offering COVID-19 Vaccinations, Flu Shots and Covid Testing! Schedule your appointment today.
Watch pharmacist Jody Zeng on the local news speak about COVID vaccine boosters.
Tustin Pharmacy
Prescriptions, US Postal Station, Greeting Cards.
Mobile Refills
Refill your prescriptions on the go. My GNP app provides a solution for refilling your prescriptions from your mobile phone.
A full line of
OTC Medications
For every need including supplements.
US Postal Service
Avoid the long lines at the USPS Offices, we offer all national USPS services, and
are often open on holidays when the USPS is closed.
Greeting Cards
Beautiful cards for all your family and upcoming occasions.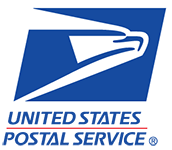 Tustin Pharmacy - Your Family Wellness Partner
Medication Synchronization (Med Sync)
The term preventive care may sound familiar to you. But you may not know exactly why it matters to your health. Preventive care is an umbrella term for healthcare strategies to prevent and detect chronic (ongoing) diseases early before they can occur or get worse. Your doctor may call it routine or regular care. Preventive healthcare services include: Regular medical and dental checkups. Routine vaccinations. Recommended cancer and other health screening tests. Why preventive care matters According to the Centers for Disease Control and Prevention, six in 10 U.S. adults…