Schedule your COVID-19 Testing Here
We currently offer 2 types of testing:
RT-PCR Test ($125), non-invasive nasal swab. Results within 24hrs (please reach out to your insurance company directly to see if they can reimburse you for the upfront cost)
Rapid Test ($95), results within 15min (not as accurate as the RT-PCR test)
Tustin Pharmacy
Prescriptions, US Postal Station, Greeting Cards.
Mobile Refills
Refill your prescriptions on the go. My GNP app provides a solution for refilling your prescriptions from your mobile phone.
A full line of
OTC Medications
For every need including supplements.
US Postal Service
Avoid the long lines at the USPS Offices, we offer all national USPS services, and
are often open on holidays when the USPS is closed.
Greeting Cards
Beautiful cards for all your family and upcoming occasions.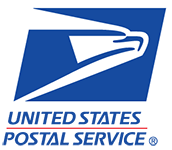 Tustin Pharmacy - Your Family Wellness Partner
Medication Synchronization (Med Sync)
One of the few pleasant health surprises of 2020 was the almost total absence of a flu season. Primarily due to safety precautions, such as masking, social distancing, and frequent hand-washing, the U.S. experienced a historic low in flu cases and deaths. The CDC usually reports somewhere between 21 to 45 million cases of flu and 22,000 to 61,000 flu deaths each year. But during the 2020-2021 season, the CDC reported only about 600 flu deaths. In fact, only one child died from the flu this past season, compared to…